Social & Emotional Development
5 Ways to Help Children Manage Anxiety and Grief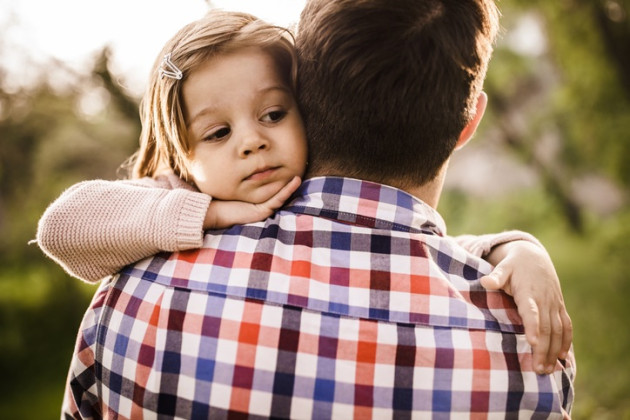 3 minutes to read
For All Ages
As children grow, it's normal for them to experience ups and downs day-to-day, depending on what's happening at school and with friends and family. In recent years, the day-to-day for many kids has included added stress and anxiety due to the impacts of the COVID pandemic, which can be too overwhelming for developing, young minds. They may be dealing with the loss of a loved one due to COVID, or a parent or caregiver may have lost their job, forcing their family to struggle to make ends meet. 
Children all across the country also experienced social isolation and school disruption during the heart of the pandemic, which can increase their anxieties about fitting in and succeeding at school as in-person classes and social interactions are once again part of their day-to-day. These stressors might be compounded with concerns children may have about increasing natural disasters, school and community violence and other scary events they may see on the news.
Even before the pandemic, mental health issues were escalating for kids. In the 10 years before COVID took hold in March 2020, feelings of persistent sadness and hopelessness – and suicidal thoughts and behaviors – increased by approximately 40% among young people, according to the Centers for Disease Control and Prevention (CDC). And within the first several months of the pandemic (March to October 2020), mental health-related emergency visits increased by 24% for children ages 5 to 11 and 31% for those ages 12 to 17, compared with 2019 visits, according to CDC data.
Even before the pandemic, mental health issues were escalating for kids.
To help children manage times of intensifying anxiety, hopelessness and grief, here are some things Save the Children recommends parents and caregivers can do:
Connect frequently with your child: Have regular check-ins during morning or evening routines, asking open-ended questions while doing activities together. Daily "pulse checks" with your child can also provide regular opportunities to reinforce all the good things they can look forward to tomorrow. If you have more than one child, you may want to find a unique or special way to communicate with each one.
Establish a safe space: Create a feeling of safety between you and your child, and in your home. They will feel safe talking with you when you have the tough conversations.
Prepare your child for new situations: Talk through any small or big changes that are coming in their lives – their first day of kindergarten, an older sibling going to college or getting a shot at the doctors. This will let them know what to anticipate, which can help ease worry or anxiety. While doing this, it may also be helpful to include ways your child can make decisions and have some control.
Validate your child's feelings: Tell them it's ok to feel and express their emotions. And by allowing them to identify and name their feelings, you can help them develop coping skills, while also normalizing the emotions in the context of the situation.
Talk through the tough times: Be honest about the facts, use language and terms your child understands, acknowledge how hard/sad/frustrating what they're going through must be, provide physical comfort and come up with solutions together. 
Last but not least, it's essential parents take the necessary time out for their own self-care. When you support your own needs, you'll be better able to support the needs of your children. Here are a few ways Save the Children recommends parents can prioritize their own mental health:
Do your best to maintain a routine for yourself, including good eating, sleeping, and physical activity patterns
Regularly "pulse check" your own feelings and emotions 
Talk to another trusted adult about how you are feeling
Utilize realistic self-care techniques: this could include things like meal planning, so later in the week you don't feel as stressed, or keeping your closet organized
Recognize when you need extra support
Day-to-day, we all need a shoulder to lean on when life's problems seem insurmountable, and all parents and caregivers have the tools to be their child's go-to lifeline during stressful times.