Recipes
Easy Sandwich Recipes That Your Kids Will Love
By: Rosemary Black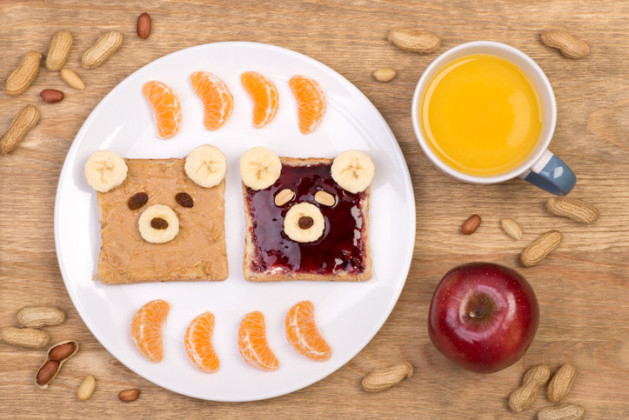 When I was growing up, my mother used to load up a picnic hamper and put whoever was the baby at the time into the buggy, and we'd walk to the park in a caravan, the older of the 11 kids holding younger ones' hands. My favorite sandwich, though it sounds unappetizing to me now, was meat and pickle relish, which was made with leftover hot dogs. (Don't even ask!)
Although I no longer dine on my mother's picnic concoction, I still love sandwiches, and my kids and I often take a picnic to a local park. In addition to pasta salad and zucchini bread, fancy sandwiches are one of our favorite things to pack. They are as fun to make as they are to eat, kids love them and they really do look like artistic masterpieces when they're done. When made with a flower-shaped cookie cutter and a small round cutter, they become charming little snacks. But don't stop at a floral theme. You can make these sandwiches with whatever cookie cutter shapes you like, from letters to animals to hearts and stars. They are wonderful for a party or an afternoon tea, and your child can do most of the prep on their own.
What You'll Need
What to Do
Have your child cut the whole-wheat bread into decorative shapes using a round cookie cutter with fluted edges. Let your child cut small circles out of the white bread slices using a smaller round cookie cutter.

Discard the crusts, or puree them in a food processor and freeze for another use, such as a topping on macaroni or in a meatloaf.

Let your child spread 1 tablespoon of cream cheese on all the whole-wheat slices (use a plastic knife for this step), spread the jam on top of that and then put the sandwiches together.

Serve immediately with a big fruit salad, hummus and chips and lemonade, or wrap and refrigerate until serving.
For variety, use peanut butter or almond butter instead of cream cheese, or just use jam or jelly. Try other shapes and novel toppings as well. Grated carrots make a great mane on a lion sandwich, and mini chocolate chips are awesome dinosaur eyes. Bananas and raisins are the makings for "beary" cute faces. 
For a picnic, store your sandwiches in a hard container lined with foil or waxed paper so they won't get squashed under other picnic essentials in your basket.