Recipes
Here's an Easy Recipe for Soft Pretzels
By: Highlights Editorial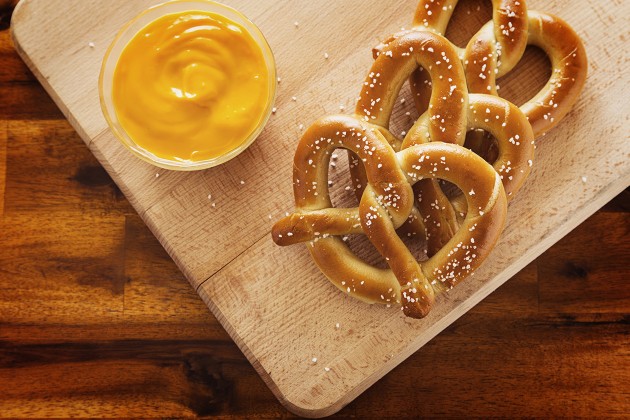 Store-bought pretzels with their uniform shapes? Who needs 'em? Your kids can learn best how pretzels are made when they bake their own. Consider this: Instead of buying that bag of pretzels, buy a package of yeast and let kids make their own pretzels in crazy shapes. Their original edible works of art will put ballpark and city-street pretzels to shame. Kids mix the dough, knead it and twist it into any-which-way shapes. A brush of egg wash is the "self tanner" that gives pretzels their golden-brown shade in the oven. Sprinkled with salt, maybe dipped in a little mustard—they're delicious. More, please!
What You'll Need
What to Do
Preheat the oven to 400°F.

Line a cookie sheet with aluminum foil and spray with vegetable oil.

Sprinkle the yeast onto the warm water. Add the sugar and stir. Let stand until mixture foams.

Put the flour and salt into a bowl. Add the yeast mixture and stir.

Sprinkle flour on the counter and knead the dough until it is smooth.

Roll pieces of dough into ropes and make fun-shaped or traditional pretzels.

Lay pretzels on the foil-lined cookie sheet.

Brush pretzels with the egg wash and sprinkle with coarse salt.

Bake pretzels for 15 minutes or until golden brown. Let cool on a rack. Enjoy—with mustard, if you like.