Printables
Printable Hidden Pictures Coloring Pages for Kids
By: Highlights Editorial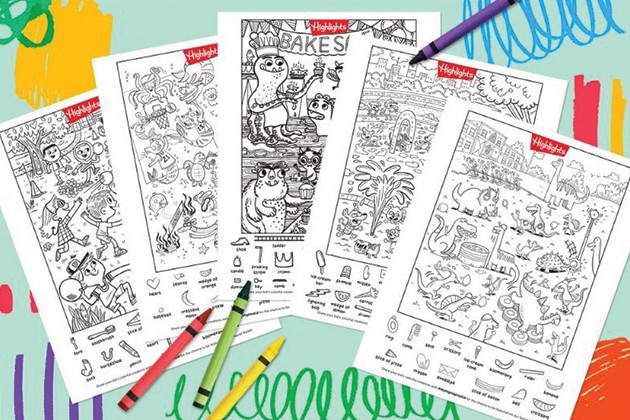 What's better than a coloring book? Coloring pages for kids that also feature Hidden Pictures puzzles! Click here to download FREE printable coloring pages for kids, featuring Highlights' famous Hidden Pictures puzzles!
Kids love having a variety of pictures to color! But not all coloring pages are created equal. At Highlights, our puzzle experts create the cleverest, silliest, most engaging coloring pages for kids EVER by blending them with Hidden Pictures puzzles.
Hidden Pictures puzzles offer kids more than just fun pictures to color. They also provide developmental and skill-based benefits for children. Hidden Pictures puzzles:
Promote attention to detail
Increase vocabulary
Instill concentration and persistence
Build self-confidence
Improve visual perception
When you've completed these free printable coloring pages with your kids, share your creations with #MyHighlightsKid for the chance to be featured on our social media pages!