Family Games
Summer Learning Scavenger Hunt
By: Highlights Editorial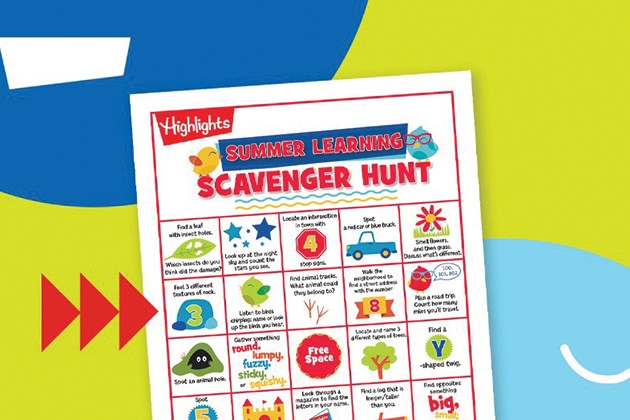 Just because school is out for the summer doesn't mean the learning has to end. In fact, now's the time to get the kids outside to have some fun and learn something new. 
It's important to keep kids learning over the summer to avoid the "summer slide," which occurs when kids fall out of the learning habit during the summer months. This may cause them to forget some of what they've learned and be at a disadvantage when school starts in the fall. 
To help prevent the summer slide, click here to download this free printable summer learning scavenger hunt. Then visit our Summer Learning shop for great summer learning products.