Health & Wellness
The Best Backyard Ideas for Preschool Play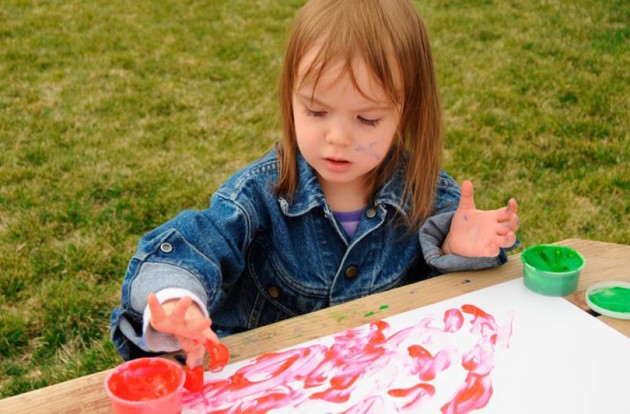 3 minutes to read
For All Ages
The best backyards have a few things in common: they offer kids a place to explore, experiment, run, jump, learn and collaborate in a safe, familiar environment. The best part: it's easy and inexpensive to create a backyard space that's exciting and fun for your child. Follow your youngster's lead. What fascinates her? What does she love to play with and investigate, inside and out? With that in mind, you can create activity areas that will engage her growing brain and body.
Start with the Basics
To make a safe play area for kids, make sure your outdoor play area is free of hazards for your preschooler. That means blocking off things such as high railings, swimming pools and lawn equipment, with a sturdy fence or locked gate. You'll also need to supervise little ones and keep them protected from the sun. Following these precautions will allow you to give your preschooler a little more freedom, which he needs to grow. Try some of these backyard ideas, switching them out as your child's interests change and expand.
Set up these 5 activity centers for awesome, active exploration.
A digging or splashing station
Most little ones love sensory play, and a yard is the perfect place for it. Fill an inexpensive wading pool with water or sand for endless experimentation: just add containers and kid-size tools, like spades, scoops and buckets. Encourage pretend play, too, with toy trucks or plastic fish. If you don't have sand, a patch of dirt makes a fine substitute. Preschoolers will enjoy digging holes, making mud and even planting seeds. Just make sure they aren't digging them right back up again!
A 'messy play' spot 
An outdoor picnic table is the perfect place for crafts you'd rather not have in the house. Think: finger paint, cornstarch goop, play dough and anything involving shaving cream or glitter. Bonus: hose down the table and you have a perfect place for snacks and lunches. Kids will love taking their meals outside, too.
A hiding place 
A secret spot they can call their own is a boon for kids' imaginary play. They can transform it into a fort, school, pirate ship, lions' den, rocket or theater—anything at all! And you don't need an expensive playhouse or structure (although those are certainly fun). Kids can create a fort out of the space under a table or tree. They can hide in a big cardboard box or an inexpensive pop-up tent. You can help them throw a bedsheet or tarp over a clothesline; secure the sides with rocks to make a shelter. After that, step back and let the pretend play take off.
A climbing and swinging center 
Most two- to six-year-olds welcome—and seek out—any opportunity for their feet to leave the ground! If you have the space and budget, your child will get plenty of use out of a commercial play set—and you can change out the elements as he grows (say, from baby swing to glider or tire swing). If a play set is a no-go, a single tire swing or plastic slide will still get plenty of action. Or, an age-appropriate scooter gives kids the sensation of speed like a swing does.
A free-play zone 
Reserve some space in your yard for open-ended activities. On a patch of grass or a strip of asphalt, kids can play tag, ride trikes or push their favorite toys in a stroller or wagon. Add sturdy outdoor toys, too: big blocks for building with and jumping over; sidewalk chalk for drawing pictures and mazes; a kid-safe magnifying glass for exploring and investigating; and different types and sizes of balls for rolling, throwing, catching and kicking.