Parenting Tips
13 Positive Affirmations for Moms About to Have A Second Child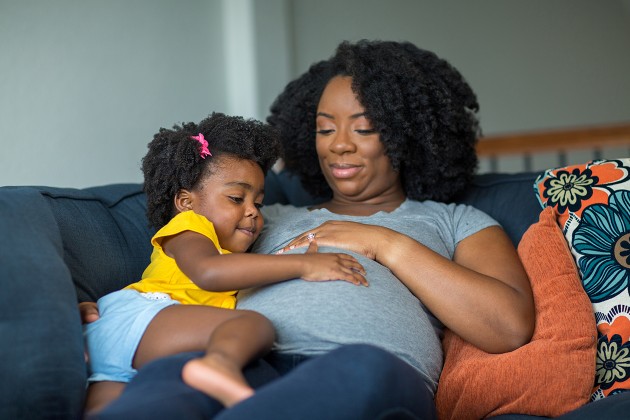 2 minutes to read
For All Ages
Preparing to add another child to your family can leave you tired and full of emotions as you prepare to welcome your second baby.
Maybe you're grappling with anxiety about how your new bundle of joy will impact your firstborn. You might be wondering how your heart could possibly make space to love another human being as much as you love your first child. Even new logistical details about your routines and responsibilities can feel overwhelming.
Trust us when we tell you this: You're going to be great. And if you ever feel doubt creeping in about whether you're the best mom ever, here are 13 positive affirmations to remember.
I am a wonderful parent.
I am continuously growing as a mother.
I make time to care for my own needs, because having me time helps me to be a better parent.
I am exactly what my children need.
I have feelings that deserve to be recognized.
I am my children's lifelong teacher.
I trust my maternal intuition.
I will embrace the here and now.
I am a positive role model for my children.
"I know I'm a mom — something that I didn't know the first time around – and I know I can handle it, whatever 'it' is. That's big." —Jordan Reid of Ramshackle Glam
"Your children, first born and incoming, will be just fine and you will give them all the love they need and then some. And you, mama, will find your way back to yourself in due time." —Genevieve Dahl for Mabel + Moxie
"The most miraculous part of adding a person to your family is somehow finding more love within yourself that you weren't sure existed in the first place." —Ashlee Gadd for Motherly
"Yes, there will be hard days. I'm sure I have plenty ahead. But there's nothing sweeter than seeing your oldest child become an older sibling, and the good days far outweigh the bad." —Katie Clark of Clarks Condensed
Our Kindness Collection is designed to help you nurture kindness and empathy while encouraging kids to grow into their best selves: Curious, Creative, Caring and Confident.