Arts & Crafts
How To Make A Suncatcher With Glue and Paint
By: Highlights Editorial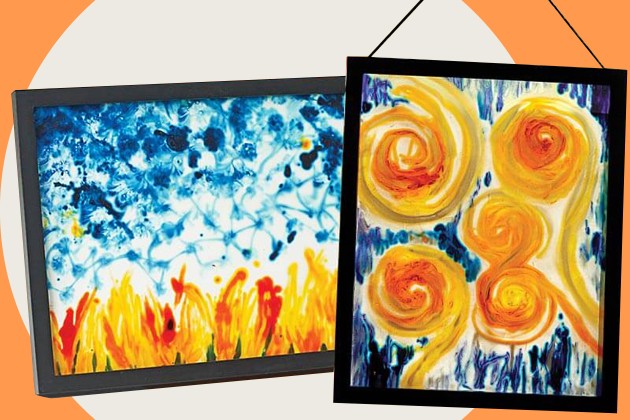 This easy-to make diy suncatcher can be made with simple items from around the house with kids of all ages. Learn how to make suncatchers from Highlights!
What You'll Need
What to Do
This activity gets messy! Be sure to cover your work surface before starting.

Use school glue to paint a sheet of clear acrylic (as found in a photo frame) or cardstock. 

While the glue is still wet, add drops of food coloring onto it. 

Use a paintbrush to spread the colors. Let dry. 

Place your artwork in a frame. 

Hang the clear acrylic painting in a window. 
Expand the Fun:
Help your child video chat with a friend while they make art with glue and paint. They can either exchange their art or hang it somewhere to remind them of their friendship.