Arts & Crafts
6 Pool Noodle Crafts That Are Perfect for Summer Fun
By: Highlights Editorial
Are your kids sinking into boredom? These pool-noodle activities are a great fix to revive summer fun!
1. Seahorse 
Image
Saddle up on this silly seahorse!
2. Ball Toss
Image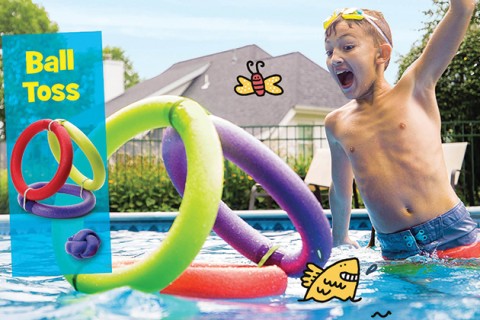 Turn the pool into a basketball court with these pool noodle hoops.
3. Sprinkler
Image
Transform a garden hose into a sprinkler with the addition of a pool noodle!
4. Golf Game
Image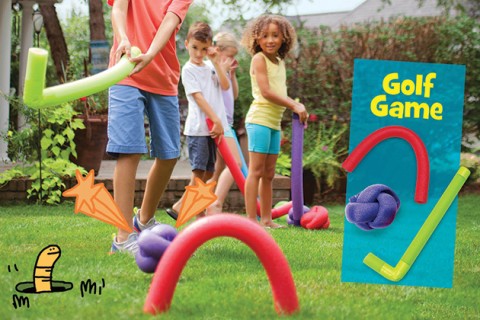 Game on with this golf set made entirely out of pool noodles!
5. Alligator Pool Float
Image
This craft is perfect for the kids who never get out of the pool in the summer!
6. Pool-Noodle Village
Image
Let your kids' imaginations go wild creating the town (or castle, or sci-fi city) of their dreams out of pool-noodle pieces that can be built over and over again!