Family Games
Fun Shaving Cream Activities for Kids
By: Highlights Editorial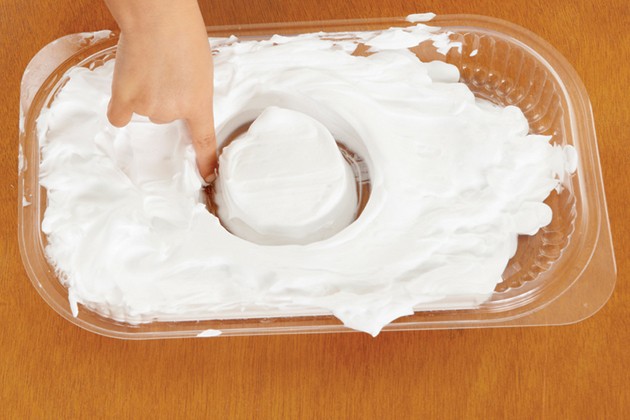 Who wouldn't want to swirl their fingers in some shaving cream? This simple, easy-to-assemble activity is just right for little hands and perfect for playtime.
What You'll Need
What to Do
Place shaving cream in middle of the shallow pan and thin it out by adding about 1/4 cup of water.

Add 1-2 drops of blue and yellow food coloring. Stir with a spoon.

Let your child use their fingers to make shapes or animals or just have fun letting their fingers swirl around in the mixture.
Extend the Fun
Ask your child what they think will happen when you mix the colors? Next time, try mixing blue and red.
What other shapes can your child make? Try making the letters in your child's name or the numbers of your home address.