Social & Emotional Development
Gifts for Every Kid on Your List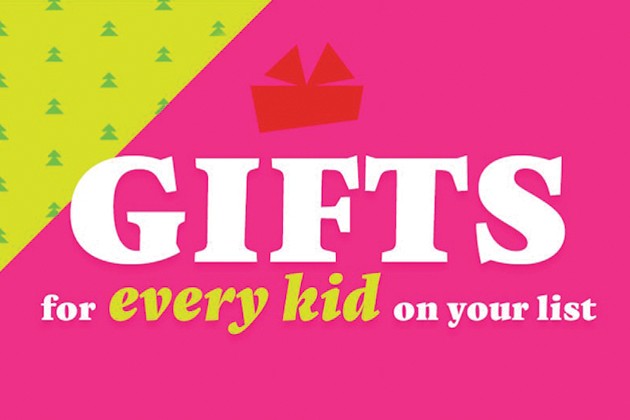 7 minutes to read
For All Ages
From the world's most-read magazines for kids to engaging puzzle book clubs, a gift from Highlights encourages kids to be curious and try new things. Best of all, they'll enjoy them all year long! Whether you're looking for big gifts or little surprises, you'll find something special for every age, interest and budget here.
GIFTS UNDER $50
Image
Gifts they'll enjoy all year long, our award-winning magazines are created for kids of all ages. Each monthly issue is ad-free and encourages them to be Curious, Creative, Caring and Confident.
Hello for ages 0-2 | High Five for ages 2-6 | Highlights for ages 6-12
Image
With 60+ new pages of fun in each delivery, kids will always have new fun to look forward to with our puzzle subscriptions. From iconic Hidden Pictures puzzles to a fun-filled race across the United States, there's a subscription for every age and interest. 
For Hidden Pictures Lovers: Let's Play for ages 3-6 | Eagle-Eye for ages 6+
For Puzzle Fans: Puzzle Buzz for ages 4-7 | Puzzlemania for ages 7+
For Adventure Seekers: Which Way USA for ages 7+
GIFTS UNDER $30
Image
Over 530 hands-on ideas! Each page features a new way to experiment, create, play, cook or give back to their community — they may never be bored again! Check out our new Book of Things to Write and Book of Things to Draw for more boredom-busting fun they'll love.
Image
Hidden Pictures Book Sets
Each of these 4-book sets includes 96 pages of seek-and-find fun! Boost their attention to detail and build confidence with these best-selling Hidden Pictures puzzle books.
My First Hidden Pictures 2022 4-Book Set for ages 3-6 | Hidden Pictures 2022 4-Book Set for ages 6-12
Image
Highlights Joke Books Set of 4
With 4 books packed full of knock-knock jokes, riddles, cartoons, one-liners and more, kids will be laughing (and reading!) for hours. Plus, the wordplay found in kid-friendly jokes reduces stress and helps kids build language skills.
Image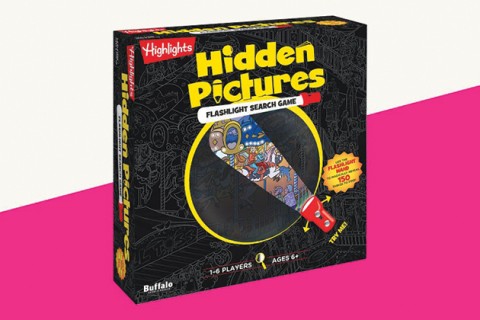 World-famous Hidden Pictures comes to life for family fun night. Let the kids entertain themselves on their own or bring on the family fun.
GIFTS UNDER $15
Image
Updated for 2022! Kids will love discovering wacky holidays to celebrate, plus jokes, fun facts, puzzles, easy recipes and more to explore every day!
Image
Best Hidden Pictures Puzzles Ever
Created for puzzle-loving kids of all ages, this collection of Hidden Pictures puzzles is bursting with more than 1,500 objects to find in all sorts of different types of Hidden Pictures puzzles.
Image
Big Fun Workbooks
These award-winning workbooks offer more than 250 pages of joyful learning activities with plenty of Highlights fun, puzzles and kid-friendly humor sprinkled in.
The Big Fun Preschool Workbook 
Image
Write-On Wipe-Off My First Hidden Pictures Books
These colorful, sturdy board books have wipe-clean pages and a dry-erase marker so preschoolers can practice writing their letters and numbers over and over again.
Write-On Wipe-Off My First 123 Hidden Pictures Book | Write-On Wipe-Off My First ABC Hidden Pictures Book