Social & Emotional Development
Gifts for Every Kid on Your List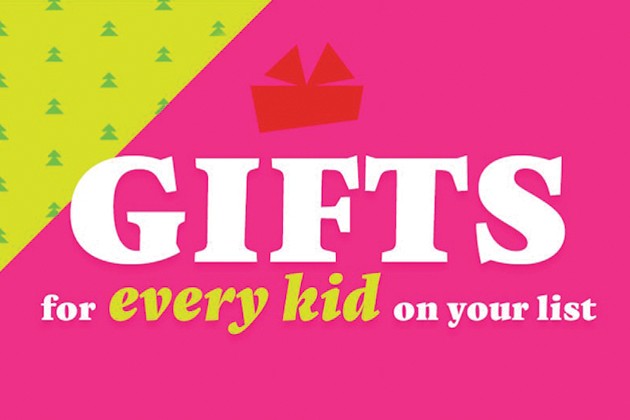 5 minutes to read
For All Ages
The magic of the holidays is here! Or it will be, as soon as you can somehow magically summon up ideas for yet. another. list. of gifts for the kids.
Ho-ho-hold up! This year, your work is DONE, thanks to this handy rundown of 2022's best treats for kids of all ages. It'll help you check off ALL the boxes on your holiday gift list – and give you time to finally create that perfect holiday playlist instead.  
GIFTS UNDER $50
FOR CURIOUS KIDS - Monthly Subscription Gifts
From current events to animals to crafting and everything in between, there's an endless selection of subscription gifts to help nurture your child's passion – and give them something to look forward to throughout the year.
Highlights magazines offer a bit of everything – stories, nonfiction, science, crafts and more – and are tailored by age to hit kids' interests and developmental levels: Hello (ages 0-2), High Five (ages 2-6), and Highlights (ages 6-12).
Highlights activity subscriptions are similarly tailored by age, but focus on specific interests for kid-ficionados who love puzzles, exploration and adventure.
FOR SNUGGLE BUGS - Soft, Sensory Gifts
If your kid's go-to activity is cuddling up with a good book or favorite stuffie, a sensory gift might be on the list. Weighted blankets and cozy clothes feel like perpetual hugs, and indoor tents or playhouses provide the perfect snuggle-time nooks.
Check out the wide selection of Highlights' comfy hoodies for toddlers, kids and grown-ups, or this adorable penguin puzzle blanket (which can also double as a game-night activity!).
GIFTS UNDER $30
FOR KIDS ON THE MOVE - Activity Gifts, With a Twist
If your little one lives life full-steam-ahead, consider gifts to help wrangle energy and engage attention. You've probably got bins full of sports equipment and building blocks, but there are other open-ended ways for kids to channel their energy into doing and exploring:
The Highlights Book of Things to Do provides more than 500 ideas for creating, building, playing, cooking and giving back to the community, many of which kids can do on their own.
Hidden Pictures Flashlight Search Game  has multiple ways to play, which means kids will come back to it, again and again!
FOR THE INDEPENDENT SPIRIT - Gifts of Self Expression
What's your kid's passion? From clothing and accessories to memberships for dance or music studios, there are tons of ways to help your child show their sparkle.
Here's an easy place to start: Highlights gear has styles for every kid! Try the tagless, super-soft Guide to the Galaxy Glow in the Dark Tee for your favorite space adventurer, or the vacuum-insulated steel Unicorns & Rainbows Water Bottle to let colorful personalities shine.

GIFTS UNDER $15
FOR TENDER HEARTS - Gifts of Kindness
Is your kid an advocate for animals, friends, or the Earth we call home? Celebrate your child's kindness with gifts that cultivate their compassion, such as memberships to wildlife or environmental societies or books about activist kids.
The We're Better Together Activity Book sparks conversations about kindness and cooperation, with room for kids to draw and journal. And this "Do Great Things" Tie-Dye Pencil Case will clip to a belt, so kids can easily have their supplies on hand as they set off to conquer the world.
Learning kindness is more fun than ever with Stick with Kindness Reusable Sticker Playscenes. Designed to help kids 3-6 understand real-world examples of kindness, these stickers are easy to take on the go and bring social-emotional learning anywhere.

FOR KIDS WHO LOVE FACTS - Gifts of (Sometimes Silly) Learning
Is dinnertime filled with quips and quotes about what your kid learned in school? Nurture their infatuation for information with gifts like almanacs, books of facts and records and other activities that emphasize the joy of learning.
The Highlights 2023 Almanac of Fun has jokes, fun facts, puzzles, recipes and more to explore every day – plus wacky holidays for kids to celebrate.
Big Fun Preschool Workbooks give little ones more than 250 pages of fun learning activities with plenty of Highlights puzzles and kid-friendly humor sprinkled in.