Arts & Crafts
Holiday Cookie Place Setting Favors
By: Highlights Editorial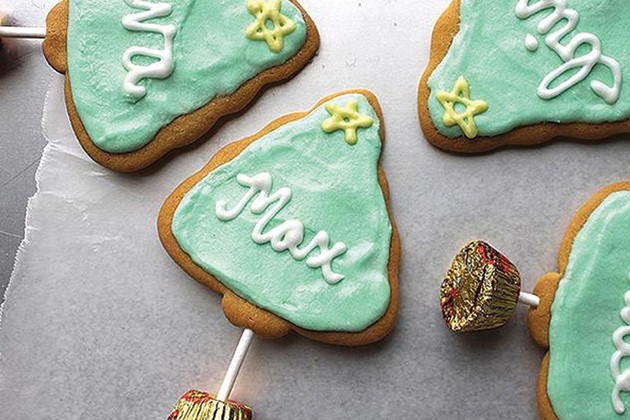 Try something new for your next holiday party—make these edible favors with your kids. They'll love making, baking and decorating the treats for others (and themselves!). Add guests' names on the cookies and use them as place settings at the table if you like. It's a sweet way to show where to sit!
What You'll Need
What to Do
Roll out the cookie dough so it's ½ inch thick.

Cut out Christmas tree shapes with the cookie cutter and place them on a cookie sheet.

Insert the cookie stick into the bottom of the cookie, leaving one inch sticking out.

Bake the cookies according to the recipe.

Push a small peanut-butter filled chocolate cup on the end of the cookie stick to give your tree a base.

Set your cookie place settings at the table!
Extend the Fun
Younger kids: Younger kids might find some of the process a little tricky, like putting the stick in the cookie so it goes in evenly. Give your child a few opportunities to practice, either with balls of dough or a practice tree. Any mistakes can always be rolled and cut out again.
Older kids: Support your budding engineer by encouraging your child to experiment with the cookies, cookie sticks and giant gumdrops. Challenge your child to make an edible structure using these materials. Change up the cookie shape to help your child explore other possibilities.
These 5 books are perfect for helping the time pass until the big day arrives, or to give as Christmas gifts for children.