Outdoor Play
How to Build a DIY Birdbath
By: Highlights Editorial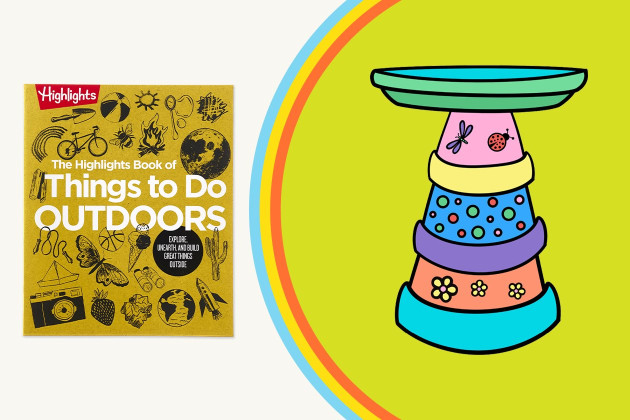 Looking for outdoor activities to do with kids? This DIY birdbath from Highlights Book of Things To Do Outdoors is a simple and fun way to get your kids outside, observing the nature that surrounds them!
What You'll Need
What to Do
If you want, decorate the outsides of your pots and your saucer with your paint. Let dry completely. 

Turn your largest pot upside down, and then stack your next largest pot upside down on top of it. If you want, you can have an adult help you add adhesive in between the pots for extra stability. If using a third pot, stack it upside down on the tower, too. This will be the base for your birdbath. 

Have an adult help you use your adhesive to glue the saucer on top of your pot tower. Let dry. 

Pick a good, flat spot for your birdbath. This can be in a yard, on a balcony or in a local park or garden (just make sure to get permission first).

Once your birdbath is set in its spot, add some water into the saucer. Keep watch and see if some birds come to have a drink or make a splash!