Learning & School Readiness
10 Smart Ways to Make Handwriting Fun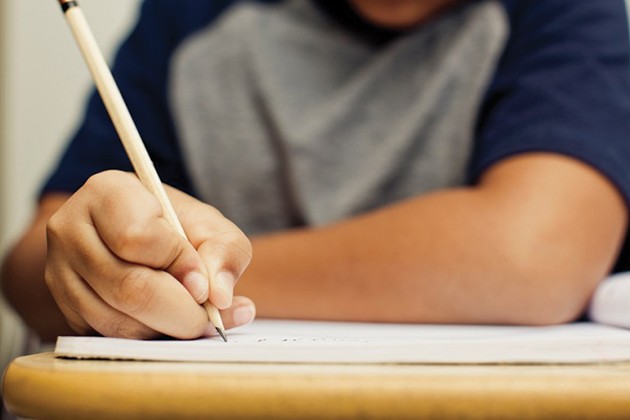 2 minutes to read
Ages 3+
Handwriting practice takes time, concentration and rigorous instruction. Make it a breeze at home with the following games and activities that boost learning and help familiarize kids with letter shapes and formation. The extra practice can help kids increase the physical stamina it takes to become a writer. Here are ten ways to make handwriting fun.
1. Handwrite notes.
Because: No amount of Skyping can make up for the joy of sending and receiving a letter in the mail.
Bright ideas: Pen birthday cards, thank-you notes and thinking-of-you letters.
2. Use icing instead of pencils.
Because: There's really no sweeter way to practice letter formation.
Bright ideas: Decorate cakes, cupcakes, cookies or a paper plate with your child's name on it. (Lick the evidence off later.)
3. Make an origami fortune teller.
Because: It's an imaginative and distracting break that's way more fun than a screen.
Bright ideas: Good boredom buster for backseat riders.
4. Launch a letter hunt.
Because: Letter recognition is a precursor to writing and part of a solid literacy foundation.
Bright ideas: Cityscapes, nature and even the house where you live are full of naturally occurring letters. Check out the A in that ladder, the Y in that twig, the S in that plate of spaghetti. Keep a photo record of your finds and make an ABC book.
5. Think beyond the pencil.
Because: Practicing print or script can happen in so many places. Encourage kids to express themselves in creative ways with a variety of tools.
Bright ideas: Write in sand at the beach, with shaving cream in the bathtub, with dried beans, pudding or whipped cream—or have your child scrawl their name on dusty cars or on steamy car windows.
6. Leave your mark.
Because: Quick notes encourage idea expression and handwriting practice at the same time.
Bright ideas: Museums and other institutions often have suggestion boxes. Add one good suggestion—or several.
7. Play dot-to-dot.
8. Break out boxed games.
Because: Any activity that requires the thumb and pointer to pinch together is handwriting practice in disguise.
Bright ideas: Operation, Tumblin' Monkeys, Trouble, Jenga, Battleship
9. Attack a puzzle.
Because: You'll be tuning fine-motor skills and building hand-eye coordination, both key to handwriting.
Bright ideas: Mazes and, of course, puzzles; there's one for every age, from simple wooden shapes to 1,000-piece jigsaws.
10. Create a word on cardboard.
Because: Decorating a meaningful word gives kids a crafty way to get familiar with letter shapes and connections.
Bright ideas: Use glue and buttons, pom-poms, dried beans, yarn, etc.