Arts & Crafts
12 No-Carve Pumpkin Decorating Ideas
By: Highlights Editorial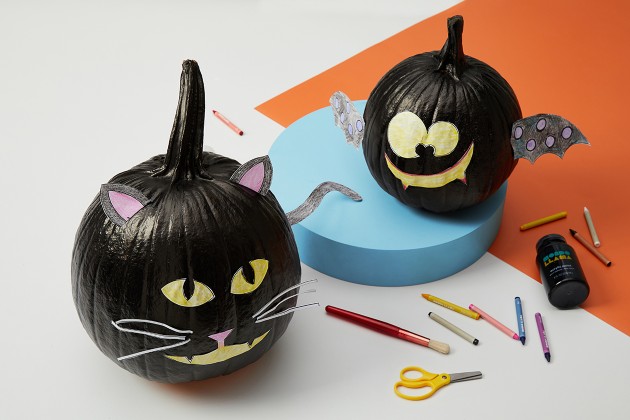 Pumpkin carving is a fall tradition that really gets the kids in the spirit of Halloween. But are you worried about the dangers of your little one carving a pumpkin? Check out this roundup of creative no-carve decorative pumpkin ideas that will keep Halloween fun and spooky and safe!
Reminder: The small materials to decorate a pumpkin, such as googly eyes, can be a choking hazard for small children, so close adult supervision is a must.
1. Paint-Drip Pumpkins
Image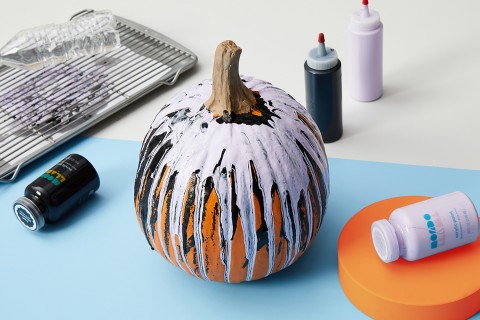 Even if your little one is not yet ready for jack-o'-lanterns, you can still add a little pizazz to the pumpkins on your doorstep by painting them using this easy, low-mess, squeeze bottle method.
2. Candy Corn Pumpkins
Image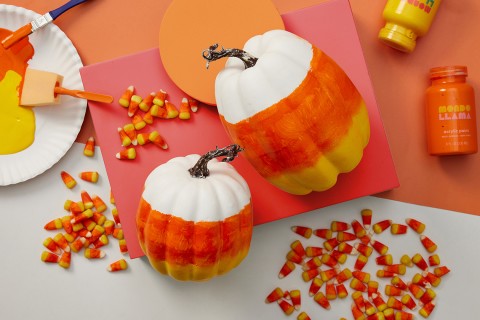 You only need two colors of paint to create these whimsical candy-corn pumpkins!
3. Kitty Pumpkins
Image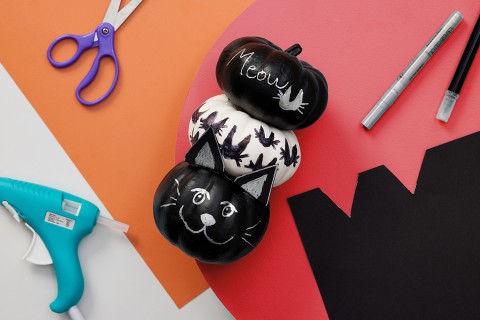 Use paint, markers, and construction paper to create this adorable black cat! 
4. Melted Crayon Pumpkins
Image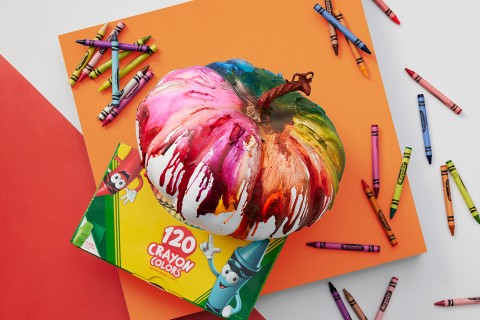 Upcycle those broken crayon pieces into beautiful melted-crayon pumpkins!
5. Googly Eye Pumpkins
Image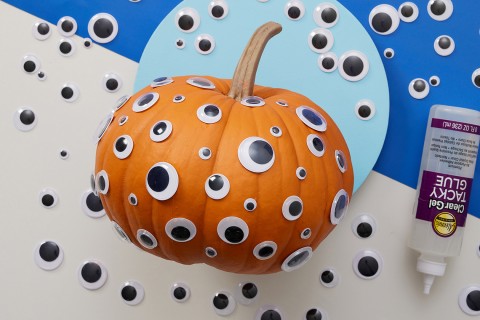 Create a super-silly pumpkin by covering it in googly eyes.
6. Painted Pumpkins
Image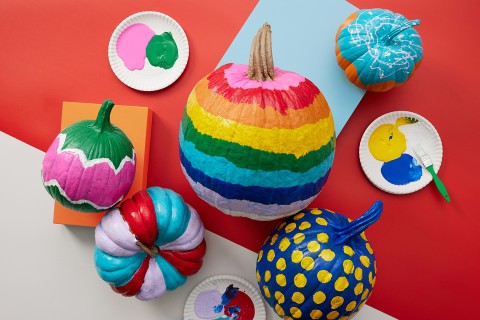 Let your kids' imaginations run wild for their own abstract painted pumpkins.
7. Spooky Bats and Cats
Image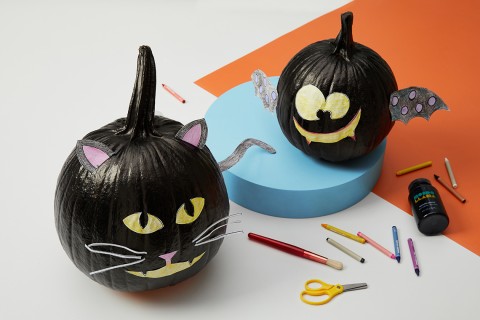 Download free printable stencils, then paint and create these spooky-cute cat and bat pumpkins.
8. Glitter Pumpkins
Image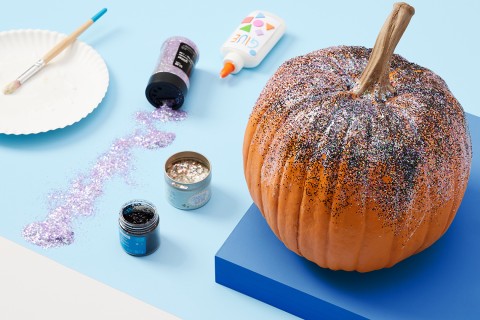 This glitter pumpkin is perfect for toddlers. (Be careful: It might get a little messy!)
9. Washi Tape Pumpkins
Image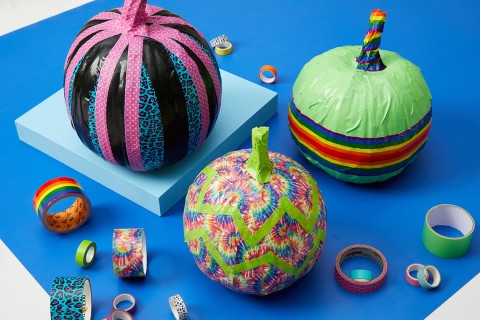 Add pops of color and pattern with decorative washi tape.
10. Wax Resist Pumpkins
Image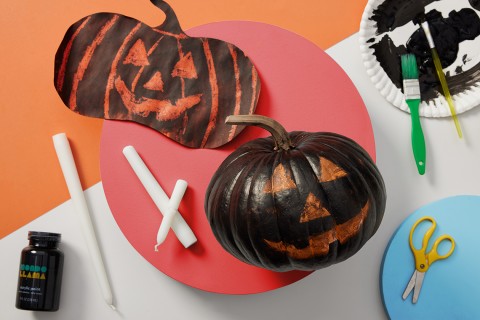 A spooky twist on the classic "wax-resist" technique!
11. Nuts and Bolts Pumpkin
Image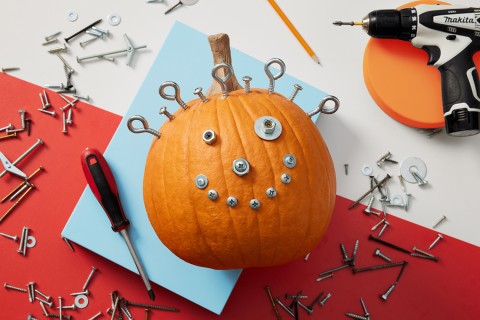 For those kids interested in building and mechanics, try making this simple "nuts and bolts" pumpkin.
12. Caterpillar Pumpkin
Image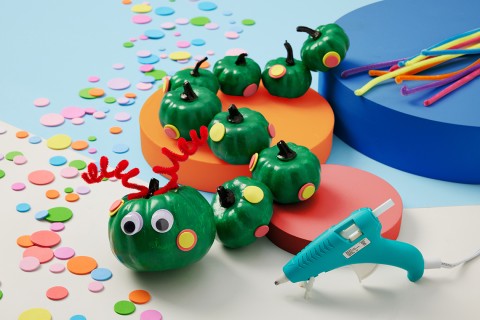 Pick up a couple too many pumpkins at the patch this year? Have kids paint them into a pumpkin-caterpillar chain!
Get kids ready for spooky season with this Halloween long-sleeve shirt. The glow-in-the-dark ink lets kids shine for trick-or-treating or any Halloween festivities.