Arts & Crafts
How to Make Cinnamon-Scented Ornaments
By: Highlights Editorial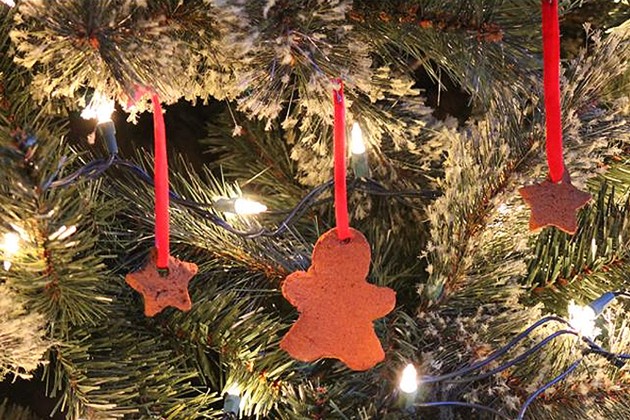 Love the fresh scents of the holidays? These cinnamon ornaments can trim the tree, hang in every window of the house or fill up a bowl on the dinner table (smells so nice!). Kids will love mixing the cinnamon-and-applesauce dough and shaping it with cookie cutters. It takes about a week for the cinnamon ornaments to dry, and they'll keep in an airtight tin from year to year. To ensure a plentiful supply of cinnamon, buy a big jar from a food warehouse—this hobby could become a habit!
What You'll Need
What to Do
For this cinnamon ornament recipe, mix cinnamon and applesauce—about ¼ cup of cinnamon to 4 tablespoons of applesauce, increasing the ratio for more dough. If the dough is too sticky to handle, add more cinnamon. If it's too dry, add more applesauce.

Flatten the dough with your hands, a rolling pin, or the side of a can, until it's about ¼ inch thick.

Using cookie cutters, cut the dough into shapes. (Dip cookie cutters into cinnamon if the dough sticks.) Using a straw, make a hole in the top of each ornament.

Let ornaments dry on a cooling rack or a plate. In about a week, your ornaments will be dry and ready to hang with a pretty ribbon, yarn, or string.