Arts & Crafts
31 Arts and Crafts for Kids to Make at Home
By: Highlights Editorial
It's time to break out your scissors, glue sticks and googly eyes because we have a list of arts and crafts that your kids will love. 
Looking to extend the fun after exploring the crafts below with your kids? A Highlights magazine subscription for kids will bring them 12 months filled with stories, games, puzzles, riddles, science experiments, craft projects and activities that are as entertaining as they are educational. Subscribe here!
Make these fuzzy and fun pom-pom ice pops for a colorful play-pretend treat!
Image
Make your own clay with four simple ingredients. It's that easy—and that fun!
Image
Be the first to roam the earth—or the first to roam the house in the morning—wearing these three-toed dinosaur feet!
Image
Take an ordinary pen and transform it into something beautiful—a bouquet of flowers!
Image
Who knew you could make such cool art with just glue and paint!
Image
Download these free printable patterns so your little one can mail a hug to someone special!
Image
Kids can sharpen their fine motor skills by transforming rectangular boxes into rootin'-tootin' robots.
Image
Mix up a batch of finger paint with ingredients you already have at home.
Image
Get crafty and build a DIY microscope out of recycled materials!
Image
Use this free printable to create your own desktop castle, complete with two dragon friends.
Image
Look up in the sky! It's a bird! It's a plane! This play-pretend telescope will help your kids look at things in a whole new way!
Image
Upcycle an empty shoebox and watch your little ones explore making music with their very own homemade guitar! 
Image
Take art time outside and make bubble-paint masterpieces.
Image
Spinning a plate to make art? Yes!
Image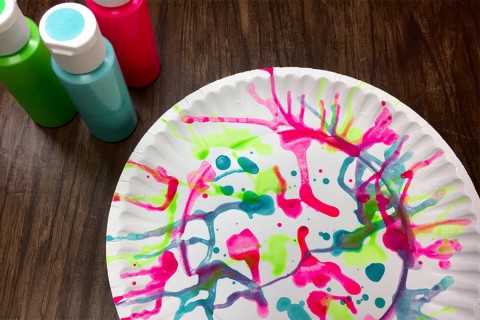 When paper isn't big enough for your little artist, move to the sidewalk.
Image
Can't save time in a bottle? The next best thing is to save some of your family's memories today to enjoy in the future.
Image
Help your kid take off with this plane marionette craft.
Image
These easy-to-make prints produce a beautiful, finished product.
Image
When children make little butterflies, it's a fine-motor-skills celebration, packaged as pretty play.
Image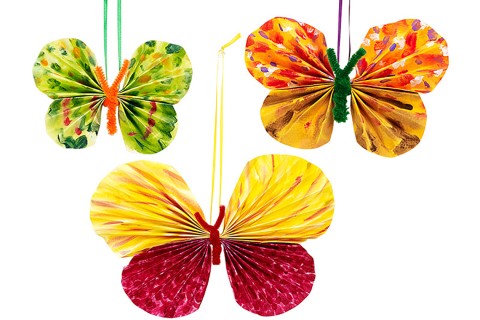 This toy camera is perfect for little ones who are not quite ready for the real thing.
Image
Encourage your kids to experiment with different combinations of colors in this classic craft.
Image
Who knew that making chalk was so easy?
Image
Maybe the monster under your child's bed is just an old sock waiting to become a star in monster theater! 
Image
Make funky flip-flops to match your favorite beach creature.
Image
Your kids will learn about joints and hinges by putting together this make-it-yourself green gobbler craft.
Image
These interlocking cards are simple to craft and have lots of construction possibilities!
Image
Make a soapy mix and wands from items you have around the house, then head outside and blow!
Image
Use this mailbox to send your kids reminders and cheerful messages!
Image
Download our free printable pages and tape them to bags to build a tiny town your little ones can call their own!
Image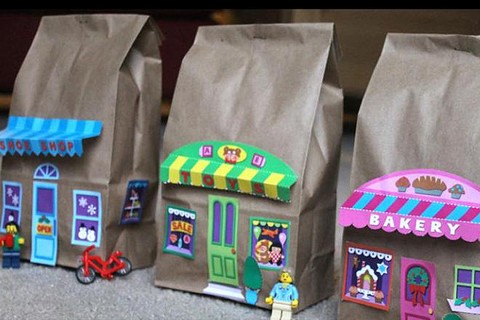 Here is a fun way for kids to ride out a rainy or gloomy day: let your little artists paint up a storm!
Image
What kind of village do the kids want to create? Just use your noodle!
Can't get enough crafts? Find 500+ more activities for your kids to discover, explore, and create in our Highlights Book of Things to Do!
Image